Our core business
Payroll, Human Resources, Staff Administration.
---
Our distinctive feature
We offer full online access to your company data to assist you in your staff administration.
---
Our exception
"Personalized relationship for a long period of time is our top priority".
---
The HUMANEA real difference
We make administrative procedures easier via an online portal
+
We have a team able to provide you quick answers or advises.
---
The company
---
Our identity card
Humanéa is a human-sized organization, strongly experienced in payroll, human resources and staff administration.
Founded in Paris in 1998 by Hervé LE ROY, CEO of Externance group, Humanéa opened a secondary office based in Dinan, Brittany, in 2007.
Our ressources
A team of 9 employees, most of whom have at least 10 years of experience. Qualified, trained, an competent, they are available to answer any questions or to give you an advice or a technical tip.
– 35,000 pay slips are prepared per year on behalf of our 150 client companies –
Our know-how
Giving solutions adapted to your needs, whatever your function in the company.
You are:
– General Manager: security and RGPD are our business,
– Chief Finance Officer: we provide all data you need for finance or accounting purposes, coming from your staff administration,
– Head of Human Resources: full online access to your employee's administrative database.
And for your employees: online access to the collaborative portal to register directly and under your control their requests for paid leave. They access at any time their pay slips.
Our tools
We promote digital exchange on a daily basis, in accordance with the General Data Protection Regulations (GDPR):
– Online payroll 24/7 via remote software (SAAS mode),
– Direct access to a Digital Safe where pay slips are stored,
– Data exchange via a secure portal.
« Because your peace of mind is very essential »

« Because your peace of mind is very essential »
Our services
---
Payroll Management
We issue:
. Pay slips,
. Monthly, quarterly and annual social statements,
. Monthly DSNs (Déclaration Sociale Nominative), and make source deduction,
. Monthly editions (Payroll journal, summaries, etc.),
. Social declarations,
. Specific pay slips (Entertainment business, Construction, etc.).
Personnel Administration
We assist you in:
. Managing your staff movement (in or out), your staff abroad, medical visits and restaurant vouchers,
. Social insurance registration and cancellation.
Expertise in social law
In compliance with social legislation:
. We draft employment contracts,
. We follow up your legal obligations: posting, drafting, internal regulations and company agreements, setting up of staff representatives (CSE),
. We help you to manage your employee's contract termination (resignation, dismissal, conventional termination, transaction).
Our specific Human Ressources missions
We respond to your most special requests, such as:
. Corporate training plan implementation and follow-up.
. Assistance in Social Security controls, Social audit of your files,
. Issuing social reports,
. Setting up employee's savings plan and drafting your profit sharing and participation agreement.
Our intervention sectors
---
« We can help or assist any company, whatever its size »

Architects

Insurance

Automobile

Lawyers

Building

Shops

Import Export

Metallurgy

Pharmacy

Press

Entertainment

Technology

Textile

Telecommunications

Road
Transport
Your contacts
---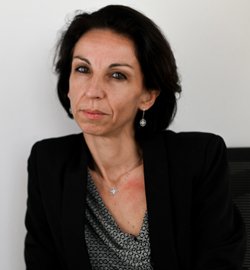 Morgane RICHARD
Development Director
I request a quote
---
The values ​​that drive us
Listening - Ethics - Transparency
Contact
Paris
4, rue Plumet
75015 PARIS – FRANCE
Dinan
12, rue du général de Gaulle
22100 DINAN – FRANCE