Our core business
Accounting, legal and tax expertise
---
Our real particularity
Give you the keys to improve your business performance
---
Our exception
« We know how and when to share with you relevant numbers in order to improve
your business growth »
---
The ELIANCE true difference
We provide a cash flow curve with an accurate analysis
+
We help you in anticipating your business results
(Management coaching and preventive approach to taxation)
---
Eliance specific skills
A dedicated legal department
(Setting up corporations, shareholders meeting organization, merger or conversion,
Business contract)
+
A tax department dedicated to income tax and/or property tax
(For our corporate and individual clients seeking assistance
in their personal tax returns)
---
The company
---
Our identity card
Eliance is an accounting firm, legal and tax, on a human scale, whose first objective is to help you in the development of your business.
Founded in Paris in 1992 by Hervé LE ROY, Eliance welcomes you to its offices for a first appointment, at your convenience and without any commitment.
Our ressources
A team of qualified, experienced staff, with a real sense of responsibility and service, looking forward to any questions.
Our expertise
We operate to a very high level of quality, in a strict compliance with deadlines and assuming the diversity of the tasks to be done, in many areas; we refer to qualified contacts, when needed, if your request is out of our scope.
Our tools
We use dematerialization systems to improve organization and accounting treatment efficiency, and make your mobility easier:
– Numéricompta, platform that allows you to scan any document and send it to us when you wish,
– Coala, accounting software used by accounting firms, perfectly mastered by our team,
– Polyacte, software in SAAS mode dedicated to the adaptation of all your legal acts, according to your company, in full compliance with the latest legislation,
– Clickimpots, software to manage your personal declarations (Income tax, Property Tax, ..).
SMEs or Group in France,
associations
« Because your performance is our motivation »

SMEs or Group in France,
associations
« Because your performance is our motivation »
Our services
---
Accounting and taxation
We provide, or issue :
. Bookkeeping,
. Tax returns,
. Annual accounts,
. Drawing up of the situation at any given time in the financial year,
. Remedial on accounting, make up for lost accounting
. Management of accounting between subsidiaries and parent company,
. Training for your accounting staff,
. Tax audit assistance.
Forecast budget and dashboard
We issue :
. Provisional budget,
. Cash forecast,
. Management dashboard,
. Business plan.
Tax § Legal
We provide:
. Company incorporation,
. Legal follow-up,
. Tax declarations
Back Office services
We take in charge for your company:
. Sales invoicing,
. Receivables recovery,
. Domiciliation (legal address)
Our intervention sectors
---
« We can help or assist any company, whatever its size »

Brokerage
agents

Advertising
Agencies

Travel
agencies

Architects

Associations

Lawyers

Private
banks

Shops

Tips for
business

Investment
funds

Training

Installation
and maintenance

Telecommunications

Unions
Your contacts
---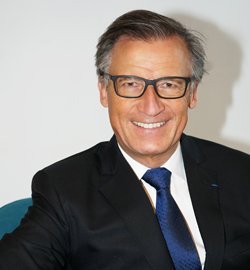 Hervé LE ROY
Senior auditor, partner, CPA
Aurore CHARLERY
Senior manager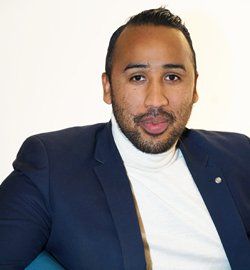 Thomas RAKOTONDRABAO
Supervisor, CPA
I request a quote
---
The values ​​that drive us
Listening - Competence - Responsibility
Contact
Eliance
4, rue Plumet
75015 PARIS – FRANCE